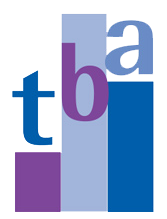 Bankruptcy can often provide an individual with a sense of relief in the knowledge that they now have a "clean slate" with respect to their debts and can start afresh with their life in the knowledge that their financial problems have been appropriately dealt with and, to an extent, finalised.
Bankruptcy is a procedure which provides for:


A person to be released from his or her debts; and


The appointment of a suitably qualified independent person, normally a licenced insolvency practitioner, to act as trustee in bankruptcy. The trustee in bankruptcy is responsible for realising the bankrupt's assets (called the bankrupt estate) and the payment of funds recovered to the bankrupt's creditors.


Individuals can either declare themselves bankrupt or a creditor who is owed money from an individual can file a petition at court for a bankruptcy order against the individual debtor.
The trustee who is appointed to an individual's bankruptcy estate may realise the vast majority of the assets for the benefit of creditors. However, certain property is excluded from forming part of a bankrupt's estate, including tools, books, vehicles and other items of equipment that are essential for the bankrupt to earn an income and ordinary household items such as clothing, bedding, furniture, household equipment and provisions that are necessary for satisfying the basic domestic needs of the bankrupt and their family.

If you would like to obtain further general information regarding bankruptcy and going bankrupt you may wish to view our Bankruptcy FAQs Page.

Information can also be obtained at the following link which includes details of the procedure for applying for applying for bankruptcy online.
If you are seeking advice regarding personal insolvency or if you need more information regarding going bankrupt please contact our office on 0208 661 7878 and our experienced staff will be able to assist you.