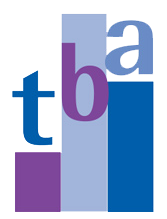 Property Developer
Turpin Barker Armstrong were approached to advise a property development business that was facing financial difficulties. What was our approach and what did we advise?


Firstly, the Issues
• A property developer was in the process of building five multi million pound projects, but ran into cashflow difficulties with two of the projects.
• The initial contract for these two developments had a value of £3.5 million, but the final contract total doubled to £7.4 million.
• The company was unable to pay sub-contractors. Cashflow was in severe stress and the developer faced a winding up petition.
How we helped
It was clear that the shutdown of the business would not be in the best interest of stakeholders as it would lead to developments remaining partially built and disputes arising across the projects. Creditors would go without payment.
• The business was put into a Company Voluntary Arrangement (CVA). This enabled the company to continue to trade whilst it entered into a separate agreement with its creditors to deal with its debts.
• The funding for the subcontractors of the three successful sites was ring fenced, allowing work to continue on these projects.
• At the problem sites the contractors drew a temporary line at the date of CVA and agreed a total sum for the build to be completed.
• At the date of the CVA an anticipated payment ratio of 51p/£1 was established with a 100% payment for work going forward.
• The alternative would have been an estimated 7p/£1 and possible liquidation.
The end result
• Work continues on all five sites and despite the loss the company has continued trading.
• Without our assistance the firm would almost certainly have gone into liquidation.
By seeking advice, the company could be preserved and it enabled the best outcome for all involved.