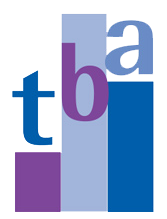 At turpin barker armstrong we offer bespoke solutions to our clients' problems providing clear, independent, insolvency advice to help quickly identify issues within the business.
As licensed insolvency practitioners we are able to provide remedies and procedures only available to members of our profession. If you want to save your business we will almost certainly have a solution to suit your needs.
t
urpin
b
arker
a
rmstrong are members of R3 business recovery professionals and they have produced and shared with us a free guide to help directors get back to business. Click
here
to down load their guide and learn about corporate restructuring, the insolvency process and the legal duties of directors in one simple, but comprehensive, document.
Take action now. Call us or complete our call me back form
here
if you are worried about the future of your business, concerned you may not be able to pay your rent, have tax debts, asking suppliers for more time to pay or worried how you will pay your staff. Get expert advice from the right people and achieve the best outcome for you and your business.