Insolvency Practitioners providing expert turnaround & insolvency advice
t
urpin barker armstrong are a firm of licensed insolvency practitioners based in Sutton and West Byfleet, offering clear debt advice and professional insolvency services to both businesses and individuals throughout London, Surrey, the South East and the whole of the UK.
We offer bespoke solutions to our clients' financial problems in a professional, confidential and sensitive manner. As insolvency advisors we always look to the positives trying to save businesses through
turnaround & restructuring
,
Company Voluntary Arrangements (CVA)
and
Individual Voluntary Arrangements (IVA)
. If these are not possible our services include
Administration
,
Liquidation
and acting as
LPA Receivers
.
We can also help the entrepreneur retire from his business by way of a
Members Voluntary Liquidation (MVL)
. This service may also be used when the business has completed its life cycle, or maybe you just need help striking off the company.
FREE INSOLVENCY ADVICE WITH NO OBLIGATION TO PROCEED
A company is considered to be insolvent under UK law if it is unable to pay its debts as they fall due or if liabilities exceed assets. Why not take our business insolvency test to see what options may be available to you.

To assist in preventing the spread of COVID-19 all our staff are working from home.
It is business as usual however our office building is currently shut to visitors.
If you need to drop off books and records we have a secure box outside of the office - please contact a member of staff for the code.
Free Insolvency Advice
Whatever situation you or your company may be in, we are confident that one of our insolvency practitioners would have dealt with it before. To get some free advice and discuss how we might be able to help you or your business don't delay and get in touch today.

We are happy to answer any questions no matter how small and find that seeking early advice can often be beneficial.

All our insolvency practitioners are regulated and licensed to provide corporate insolvency and personal insolvency services by the Institute of Chartered Accountants in England and Wales (ICAEW).

Contact us here or call us on 020 8661 7878


For information on our fees, publications, links and downloads click
here
Replacing the Official Receiver
In insolvency work, it is funny how you can get a streak of certain types of instructions depending upon external factors. At the moment, I am seeing more bankruptcy referrals from creditors to seek my appointment as Trustee to replace the Official Receiver.

Pursuing a Bankruptcy Order against an individual has remained an option available despite other Government pandemic restrictions. If you are a creditor, you can look at whether you can appoint an insolvency practitioner of your choice to deal with the bankrupt's estate.

This is useful especially if you think the bankrupt has been up to no good and you want an insolvency practitioner of your choice taking control of the investigations. This is not a criticism of the Official Receiver who I deal with regularly and the teams there are friendly and helpful.

The benefit for the creditor in replacing the Official Receiver with another Trustee is that you know the insolvency practitioner taking on the case and their expertise amongst other things.

Often these referrals come from a creditor's solicitor and I will always say that it is never a waste of my time to look at any case.

I often liken it to something like the TV programme, Storage Hunters. You don't know what you will find until you start looking around!
Investors recovering lost funds after COVID
There will be support for businesses and individuals going forward but inevitably at the other end of the scale there will be scams and fraud too.
When people are struggling financially they will become more susceptible to scams and it is important for people to remain vigilant. It is especially difficult when they are not familiar with the processes involved with insolvency such as dealing with the Redundancy Payments Service, the Official Receiver and The Insolvency Service.
I can see vulnerabilities for people in the future when dealing with grants, business interruption insurance, HMRC and any number of other Government support schemes.
Read the article below and I hope this topic can continue to get coverage so that those already in difficulty are not made to suffer further.
https://www.gov.uk/government/news/investors-warned-about-approaches-to-recover-lost-funds
However if you have any worries please do not hesitate to give us a call, we will happily talk you through any of the insolvency processes and do not expect you to take up any of our insolvency services. First and foremost we are here to help and to guide you through any troubling times. We always prefer to try and rescue and turnaround a business but that is only possible if people come to us as soon as the first sign of difficulties occur.
Call us on 020 8661 7878 or email insolvency@turpinba.co.uk for a free initial consultation.
New Partner Announcement
I am delighted to announce that Sarah-Jane Crean, Katie Drake and Ryan Russell will be admitted as partners of
T
urpin
B
arker
A
rmstrong with effect from 1st April 2021.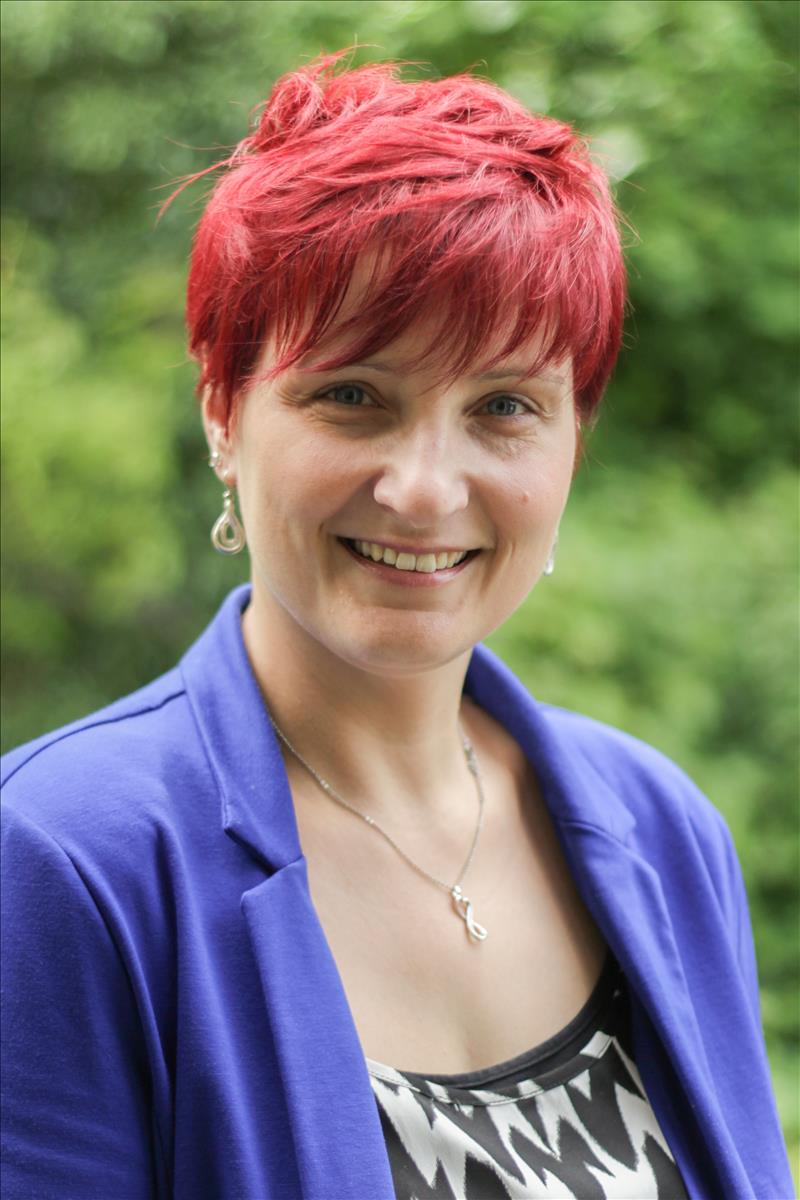 Sarah-Jane originally joined the practice in May 2004 from Benedict Mackenzie, as an Insolvency Administrator, subsequently moving to our Business Services Group and qualified as a Chartered Certified Accountant in 2012. Sarah Jane specialises in advising SME clients and audit work.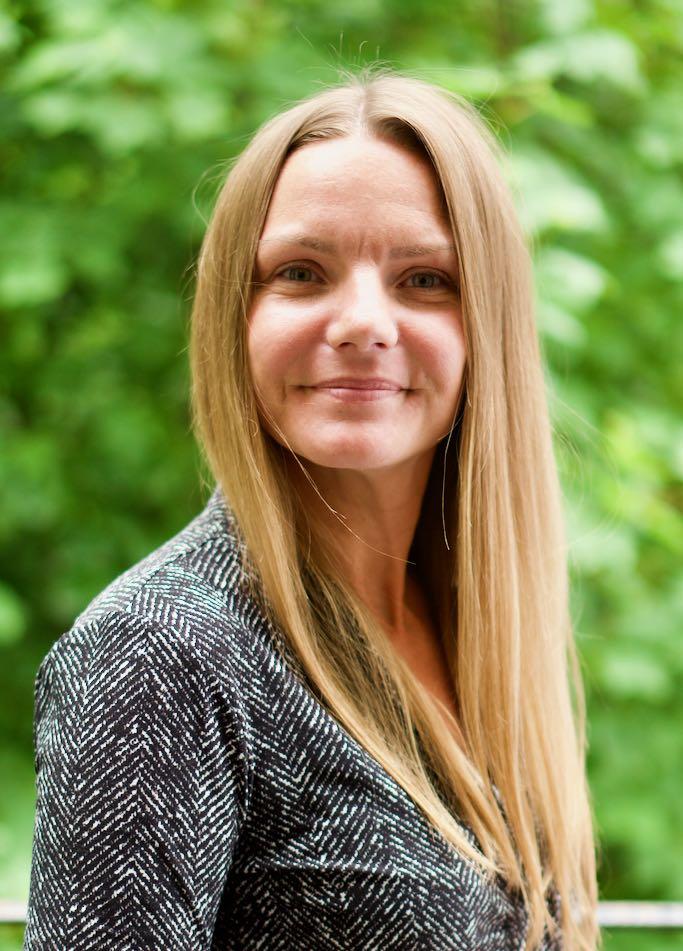 Katie joined the practice as a Senior Insolvency Administrator in March 2016 from BM Advisory. Katie has a law degree and passed her JIEB in 2018. Katie specialises in both Corporate and Personal insolvency.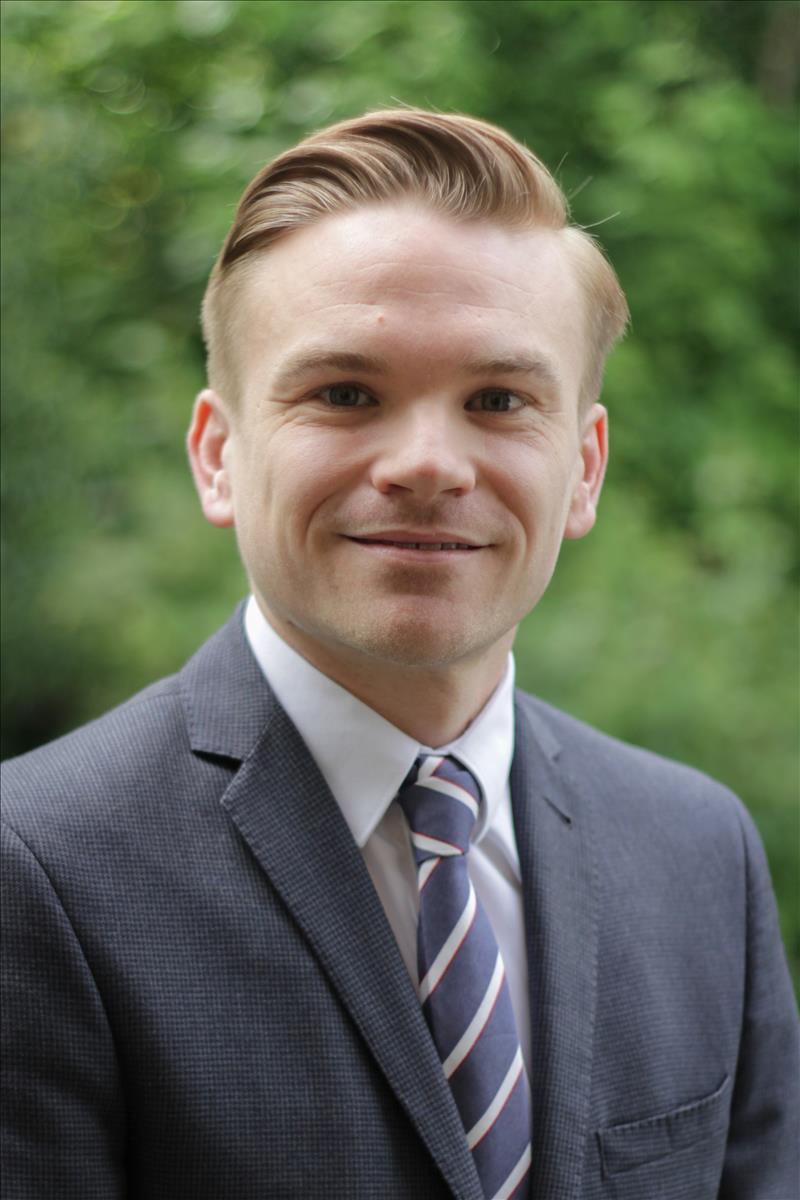 Ryan joined the practice straight from Sutton Grammar School in November 2004. Ryan passed his JIEB Personal in 2016. Ryan specialises in both Corporate and Personal insolvency.
I am pleased to welcome Sarah-Jane, Ryan and Katie to the partnership. This is a great achievement for each of them and the start of a new career journey. Their skills and experiences combined with a desire to serve clients and mentor our staff will enable tba to continue to deliver high quality services to our clients.
Martin Armstrong - Senior Partner
Monthly UK insolvency statistics – February 2021
The following figures are part of a monthly series published by the Insolvency Services to supplement quarterly National Statistics, with the aim of providing more up to date information on insolvencies as COVID-19 continues.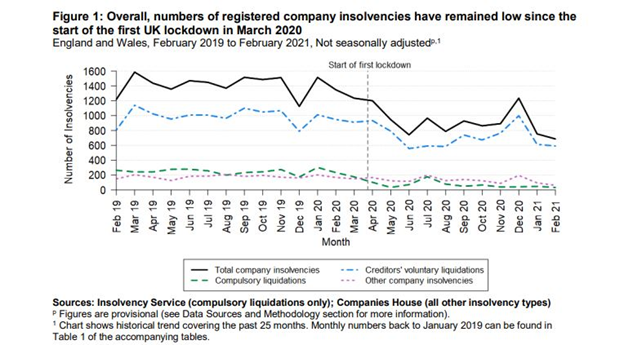 There were 686 registered company insolvencies registered in February 2021
These figures are made up as follows:
Company Voluntary Liquidations
= 591 (down 38% compared to the same period last year)
Compulsory liquidations
= 33 (down 86% compared to the same period last year)
Administrations
= 56 (down 62% compared to the same period last year)
Company Voluntary Arrangements
= 6 (68% fewer CVA's compared to the same period last year)
Detailed figures and information of monthly company insolvency data for England & Wales can be found at the Insolvency Service
here
.
It is believed that the overall reduction in company insolvencies is likely to be in part driven by the range of government support put in place to financially support companies in response to the coronavirus (COVID 19) pandemic.
Could a Moratorium give you the necessary breathing space to save your business? Find out
here
.