"Clients are obviously anxious at the time when these services are required, TBA staff are quick to put them at ease and explain the various options available"

Miller Davies
Think you need some insolvency advice but not sure?

We offer the first meeting free of charge with no obligations
We understand money is a complex and sometimes difficult matter therefore we always deal with every situation in a sensitive and confidential manner
Unexpected financial strains can be very stressful, but there is light at the end of the tunnel

Our expert advisors could help relieve your worries today
Got a question outside of office hours?

Our out of hours number ensures we are there to support you when you need us the most
Welcome to turpin barker armstrong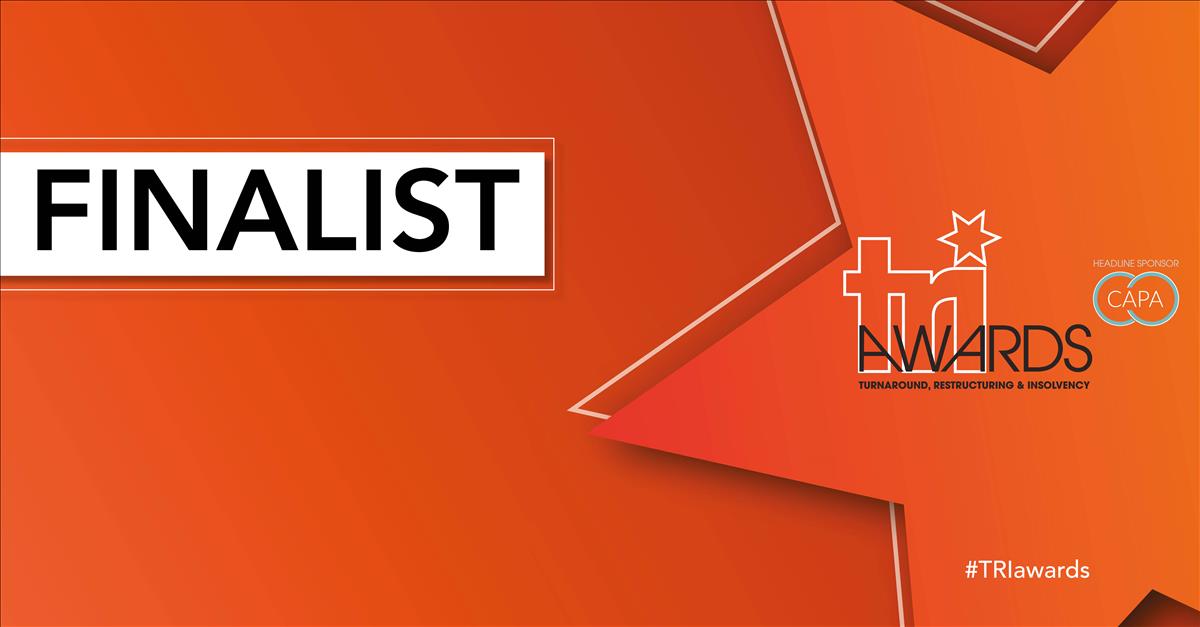 We are a firm of licensed insolvency practitioners offering advice to both companies and individuals throughout the Surrey region, England and the UK. We have offices in Sutton, Surrey and Sevenoaks, Kent. With three qualified insolvency practitioners we have expertise in both corporate insolvency and personal insolvency. We have just been shortlisted as a finalist in the insolvency TRI awards for "Insolvency Team of the Year"
Over 30 years' experience
turpin barker armstrong have been providing insolvency advice for over 30 years' and have helped thousands of individuals and directors during this time. Our friendly professional team includes licensed insolvency practitioners and qualified accountants who are skilled in providing insolvency advice to companies and individuals facing financial difficulties.
Early advice is always best
We strongly recommend seeking advice as soon as the first signs of financial stress arise as this may increase the options available to you or your company. We specialise in all forms of corporate insolvency and personal insolvency namely:
Who can we help?
At
t
urpin
b
arker
a
rmstrong we provide professional insolvency advice in a friendly and efficient manner. We understand it can be a stressful and worrying time when unexpected financial pressures occur but we can reassure you and guide you along the best path possible. Our insolvency practitioners have dealt with every insolvency situation and there is always someone at the end of a phone to offer help. Read our blog on mental health and insolvency
here
.
Some of the people we provide assistance to are:
Individuals and companies who are having problems paying their debts on time or who are in financial difficulty.
Individuals who have large credit card debts which they cannot pay.
Individuals and companies who are being pursued for large tax debts by HMRC.
Company directors who are concerned about the risks of wrongful trading.
Company directors who have received a Personal Liability Notice from HMRC.
Accountants, lawyers and other advisors whose clients are facing financial difficulties or may need advice on restructuring their business or affairs
Contact us on

020 8661 7878

for your free no obligation meeting
Free advice
Whatever situation you or your company may be in, we are confident that one of our insolvency practitioners would have dealt with it before. To get some free advice and discuss how we might be able to help you or your business don't delay and get in touch today.
We are happy to answer any questions no matter how small and find that seeking early advice can often be beneficial.
All our insolvency practitioners are regulated and licensed to provide corporate insolvency and personal insolvency services by the Associate of Chartered Certified Accountants (ACCA).
Contact us
here
or call us on 0208 6617878
For information on our fees, publications, links and downloads click
here
A new set of juniors
Last month we welcomed two new Junior Insolvency Administrators to the department. Meet Jet and Linus - here is their Q&A to see what makes them tick.
TRI Awards Finalist
We are pleased to announce that we are finalists for the Turnaround, Restructuring & Insolvency (TRI) Awards 2019.

We have been shortlisted in the category "Insolvency Team of the Year"

Good luck to all the finalists



Bolton Wanderers avoid liquidation
Last week saw the Administrators of Bolton Wanderers Football Club avoid having to place the club into liquidation following a last minute sale.It had not looked promising shortly beforehand and the subsequent press releases indicate that the secured and the largest creditor used his position to ens ...
Sports Direct purchase Jack Wills
Sports Direct International Plc adds to its eclectic portfolio and purchases Jack Wills out of Administration for £12.7m this month. Sports Direct have announced the closure of eight Jack Wills stores with more to come if it cannot reach agreements with landlords to reduce rent. Jack Wills sto ...