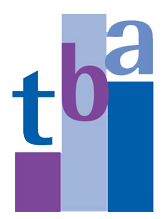 Privacy Policy
How we use your information
This privacy notice tells you what to expect when turpin barker armstrong collects personal information. It applies to information we collect about you. To enable us to provide the services we have agreed and for other related purposes – including updating and enhancing customer records, analysis for management purposes and statutory returns, crime prevention and legal & regulatory compliance – we may obtain, use, process and disclose personal data about you.
We may collect and process the following data about you:
Information that you provide by filling in forms on our websites.

Information that you provide to us by telephone; e-mail or face to face.

If you contact us, we may keep a copy of that correspondence.
Visitors to our websites
When someone visits our websites we use a third-party service, Google Analytics, to collect standard internet log information and details of visitor behaviour patterns. We do this to find out things such as the number of visitors to the various parts of the site. This information is only processed in a way which does not identify anyone. We do not make, and do not allow Google to make any attempt to find out the identities of those visiting our website. If we do want to collect personally identifiable information through our website, we will inform you. We will make it clear when we collect personal information and will explain what we intend to do with it.
Use of cookies by turpin barker armstrong
Cookies are small text files that are placed on your computer by websites that you visit. They are widely used to make websites work, or work more efficiently, as well as to provide information to the owners of the site. The cookies collect information in an anonymous form, including the number of visitors to the website, where visitors have come to the website from and the pages they visited.
People who contact us via social media
We use social media platforms including but not limited to - Facebook, Instagram, X, YouTube, Threads and LinkedIn. If you send us a private or direct message via any of these social media platforms it will be stored by the provider and will not be shared with any other organisations. The information we collect may depend on the privacy settings you have with the social media platform, so please review the privacy statement policy of the applicable social media platform.
People who email us
Any email sent to us, including any attachments, may be monitored and used by us for reasons of security and for monitoring compliance with office policy. Email monitoring or blocking software may also be used. Please be aware that you have a responsibility to ensure that any email you send to us is within the bounds of the law.
People who use our LiveChat service
We use a third-party provider, Zendesk chat, to supply and support our LiveChat service on our websites, which we use to handle customer enquiries in real time.
If you use the LiveChat service we will collect your name, email address (optional) and the contents of your LiveChat session. This information will be retained for two years and will not be shared with any other organisations. You can request a transcript of your LiveChat session if you provide your email address at the start of your session or when prompted at the end.
People who make a complaint to us
When we receive a complaint we create a file containing the details of the complaint. This normally contains the identity of the complainant and any other individuals involved in the complaint. We will only use the personal information we collect to process the complaint and to check on the level of service we provide. We usually disclose the complainant's identity to whoever the complaint is about. This is inevitable where, for example, the accuracy of a person's record is in dispute. We usually disclose details of the complaint to our professional Indemnity Insurance Broker and Insurer. We may be required to provide a copy of our file to the Financial Ombudsman Service should an adjudicator be required to consider the complaint case. We are required to disclose to The Financial Conduct Authority (FCA) high level analytics concerning the number and nature of complaints received. This data does not include names or details that identify the specific data subject.
We will keep personal information contained in complaint files in line with our retention policy.
People who use our services
We provide a range of services to Data Subjects. We process data provided by the data subject and other sources in order to deliver the appropriate products and services. However, we only use these details to provide the service the Data Subject has requested and for other closely related purposes.
Job applicants, current and former employees
We are the Data Controller for the information you provide during the process. Should you have any queries about the process or how we handle your information please contact us at jobs@turpinba.co.uk
Use of Data Processors
Data Processors are third parties who provide elements of our service for us, we have contracts in place with them. This means that they cannot do anything with your personal information unless we have instructed them to do it. They will not share your personal information with any organisation apart from us. They will hold it securely and retain it for the period we instruct. Our Data Processors / Third Parties that we use include:
Banking

Legal

Regulatory and Compliance

Tax

Sanctions and PEPs

Back Office Systems

Research Software Tools

Software storing client data

External paraplanning services

Professional Bodies

Other third parties

Providers of third party insurance services

Other service providers

Other outsourced service providers (located both within and outside of the EEA)
We currently employ the services of TransUnion and Red Flag Alert, credit reference agencies, to assist us with performing identification checks on our clients for the purposes of compliance with the Money Laundering Regulations. Any personal information received from them will be processed only to confirm your ID to us for the purposes of preventing money laundering or terrorist financing. You can access their privacy policies on their websites.
Your rights
Under the Data Protection Act 1998 and the General Data Protection Regulations (GDRP) 2018, you have rights as an individual which you can exercise in relation to the information we hold about you.
Access to personal information (portability)
Data Subjects may submit a Subject Access Request (SAR) - to obtain a copy of the personal data that we hold about them in a structured and portable manner. All SAR requests should be sent to:
Martin Card – Data Protection Officer
turpin barker armstrong
Allen House
1 Westmead Road
Sutton
Surrey
SM1 4LA
Confirmation of whether, and where, the controller is processing their personal data
We are the Data Controller and a Processor, we undertake data processing within the EEA, although as noted above we reserve the right to use outsourcing agents who may be located both within and outside the EEA.
Right of Data Subjects to erasure (right to be forgotten)
Data Subjects may notify us if they wish to exercise their right to erasure. Such a withdrawal of consent does not affect the lawfulness of processing based on consent prior to the withdrawal. Data Subjects that exercise this right will be removed from any marketing or future contact. We may retain a copy of any relevant personal data that is necessary for the establishment, exercise or defence of legal claims.
Right of rectification
We will seek to ensure that inaccurate or incomplete data will be rectified. Data Subjects have the right of rectification.
Right to object to processing for the purposes of direct marketing
Data Subjects may notify us if they wish to exercise their right to be removed from any direct marketing activities. We may still contact the Data Subject to fulfil any contractual obligations concerning the policies and services provided.
Disclosure of personal information
In many circumstances we will not disclose personal data without consent. However, when we investigate a complaint, for example, we will need to share personal information with the organisation concerned and with other relevant bodies.
Sharing information with Third Parties
We may share your information with third party service providers such as insurance providers, compliance, and other agents relevant to the business activity.
Changes to this privacy notice
We keep our privacy notice under regular review.
How to contact us
If you want to request information about our Privacy Policy, you can write to:
turpin barker armstrong
Allen House
1 Westmead Road
Sutton
Surrey
SM1 4LA