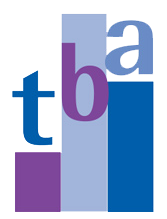 An administration procedure is normally used in circumstances where there exists a sound underlying business that could be rescued through restructuring, or, sold in order to produce a better result for creditors than in a liquidation. In addition to providing legal protection, whereby creditors can only take action against the company with leave of the Court, an administration must satisfy one or more of the following statutory objectives:

To rescue the company as a going concern;
To achieve a better result for the company creditors as a whole; and
To realise the property in order to make a distribution to one or more secured or preferential creditors.
Administrations are often used where there are the following concerns:
Pressure from creditors which may result in legal proceedings, such as a winding up petition being served and or commenced
Concerns of the directors with continuing to trade when the company is, or is likely to become, insolvent
Burden of historic debt which cannot be paid
Cash flow difficulties
Need to sell the business quickly to preserve value in the business, protect employee jobs and produce the best outcome for creditors
Administrations are often carried out in conjunction with a "Pre-Pack" sale. This will involve negotiations for the sale of the company's business and assets prior to administration. The sale of the assets is then completed immediately upon commencement of the administration.

At turpin barker armstrong we follow all best practice requirements and ensure complete transparency so all stakeholders can understand the process undertaken.
An administrator can be appointed not only by the directors and the company but also by creditors and holders of a qualifying floating charge.
An exit route is determined in the early stages of the administration but this can include returning the company to the directors, a sale of the business and assets as a going concern or exiting via a company voluntary arrangement.

At turpin barker armstrong we have years of experience dealing with Company Administrations and would be happy to answer any questions you may have about the process, we offer an initial meeting free of charge with no obligation to go ahead. Our licensed practitioners are always at the end of the phone during the process to help ease any worries you may have.

If you require advice regarding company administration, please contact our office on 0208 661 7878 and our experienced staff will be able to assist you.
We always offer the first meeting free with no obligations to commit - contact us here or call us on 020 8661 7878