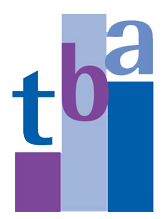 A creditor who is owed a debt from a company of £750 or more can file a petition at Court to have the company placed into liquidation.

This is a last resort and only happens if a previous formal demand for payment has been ignored (or no agreement to settle the debt has been reached) within 21 days of service of the demand.
Watch our video where our Partner Andrew Bailey explains what exactly a Winding up Petition is:

Following winding up, the Official Receiver automatically becomes the liquidator of the Company, however, the Court or Secretary of State may appoint a third party liquidator to deal with the affairs of the company. A liquidator is a qualified insolvency practitioner and is to act impartially and in the best interests of stakeholders at all times during the winding up of the company.

It is the liquidator's responsibility to attend to the following:

- To take control of and realise the company's assets.
- To conduct investigations into the company's affairs.
- To report to creditors regarding the outcome of the investigations and the progress of the winding up.
- To distribute surplus funds (after the costs of the liquidation) to creditors in a fair and equitable manner.
- To act in accordance with The Insolvency Act 1986.



Creditors are able to nominate insolvency practitioners as liquidators of a company that has been wound up at court. In many cases we have been nominated to seek an appointment as liquidator where a creditor has concerns regarding missing assets and/or the conduct of the directors involved.

If you would like to obtain further general information regarding compulsory or voluntary liquidation you may wish to access our Liquidation FAQ page.

If you are the recipient of a winding up petition or are a creditor of a company that has been wound up please contact us on 0208 661 7878 for advice. We always offer the first meeting free of charge.