Published: 10/03/2022
By Hannah McCormack
Huge congratulations are in order for both Ryan Russell and Jana Suresh for passing their JIEB exams!
For a bit of background, the JIEB (Joint Insolvency Examination Board) exams are two practical exams in corporate and personal insolvency, the exams are designed to test the knowledge and skills that are required to be a qualified insolvency practitioner. You must pass both papers in order to receive a full insolvency licence.
Here are a few words from both Jana and Ryan as to how they feel now that the exams are finally done and they are fully qualified:
Jana comments:
"I am delighted to say that I have passed both papers after the toughest year in my professional career. Many thanks to tba and NTI for supporting me throughout and furthering my career."
Here is a photo of Jana's lovely study partner!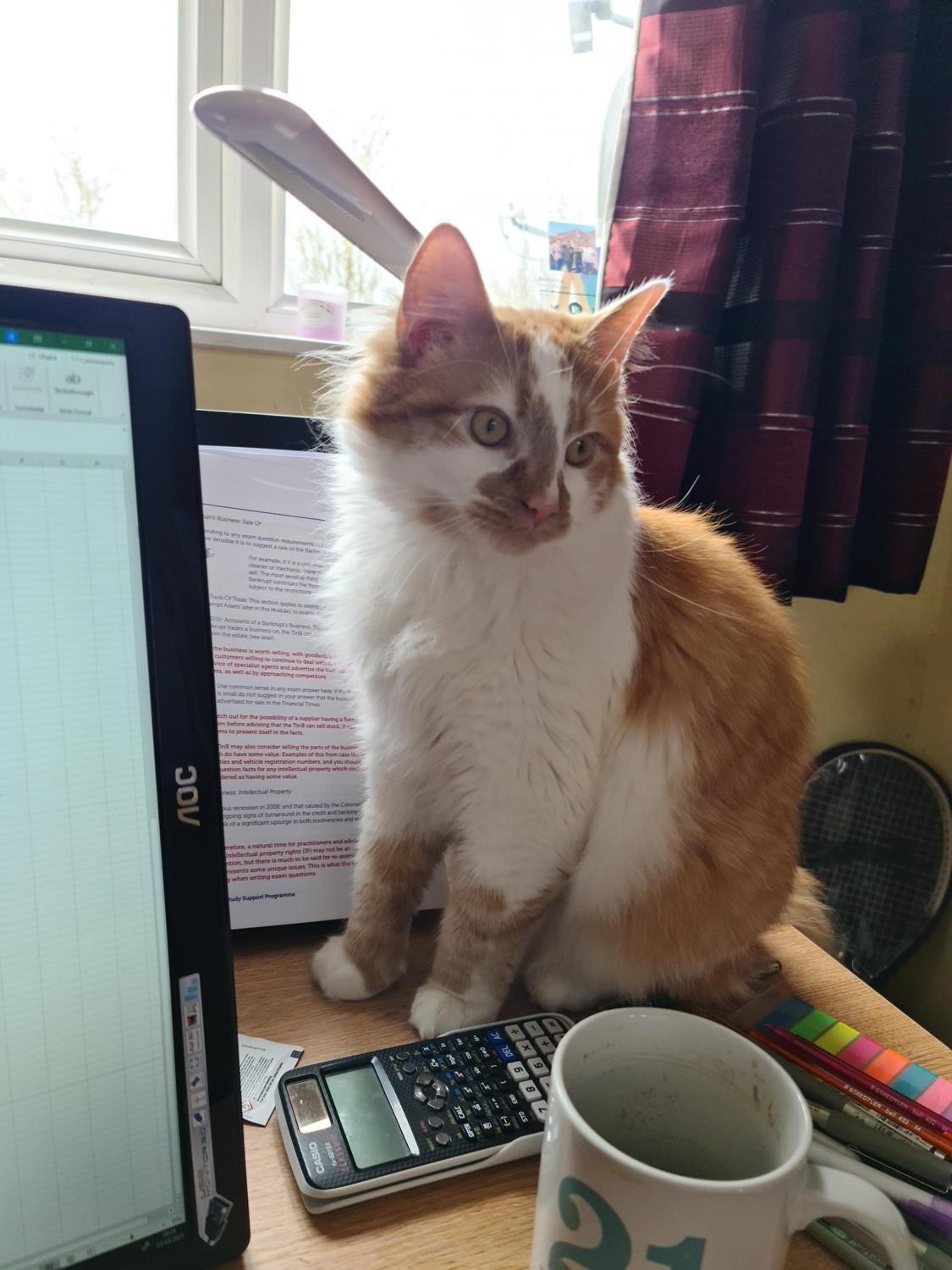 Ryan comments:
"Delighted to announce that I have passed the Corporate JIEB exam to become fully qualified. Thanks to tba, NTI, and my suffering wife for their support during a stressful study year. Thankfully it was all worth it in the end!"