Published: 26/06/2019
By Hannah McCormack
Fun fact:
The Rolling Stones used to play in the Red Lion at the bottom of Sutton High Street in the early 60's!
Update from the insolvency team:
2019 has continued to be a busy year for our insolvency team as we dealt with the full range of insolvency assignments from solvent liquidations through to complex fraud investigation work. February saw us take on the Working Links case which was a high profile business with major contracts with the Ministry of Justice and The Department for Work and Pensions. Due to the knowledge and experience of our team we were able to navigate the significant challenges that we faced in an assignment of this scale. It led to the successful disposal of different elements of the business and the preservation of jobs for a vast majority of the workforce. It also enabled continuation of services for many end clients who relied upon the company' services.
In addition to this we have seen the expected increase in insolvencies in the retail, leisure and construction sectors and also contractor insolvencies.
In our insolvency work it is unavoidable but to notice the strain that financial distress causes for all involved, whether that be a business owner, employee, creditor or an individual weighed down by personal debt. The benefit of working in the industry is that we see the results when clients come to meet us, follow our advice and realise that there is a solution for them. If you are facing financial difficulties or know anyone that is then get in touch. We offer an initial consultation "free of charge".
Goodies for Charity
We have again helped out local charity Sutton Night Watch; they were low on supplies of chocolate and crisps which make up the care parcels they give out to the local homeless.
The staff at tba raided their cupboards and came up with this huge hall of chocolate and crisps.
Our marketing coordinator took the donation to the charity which was very gratefully received —watch her vlog for more info
here
Find out more about the charity
here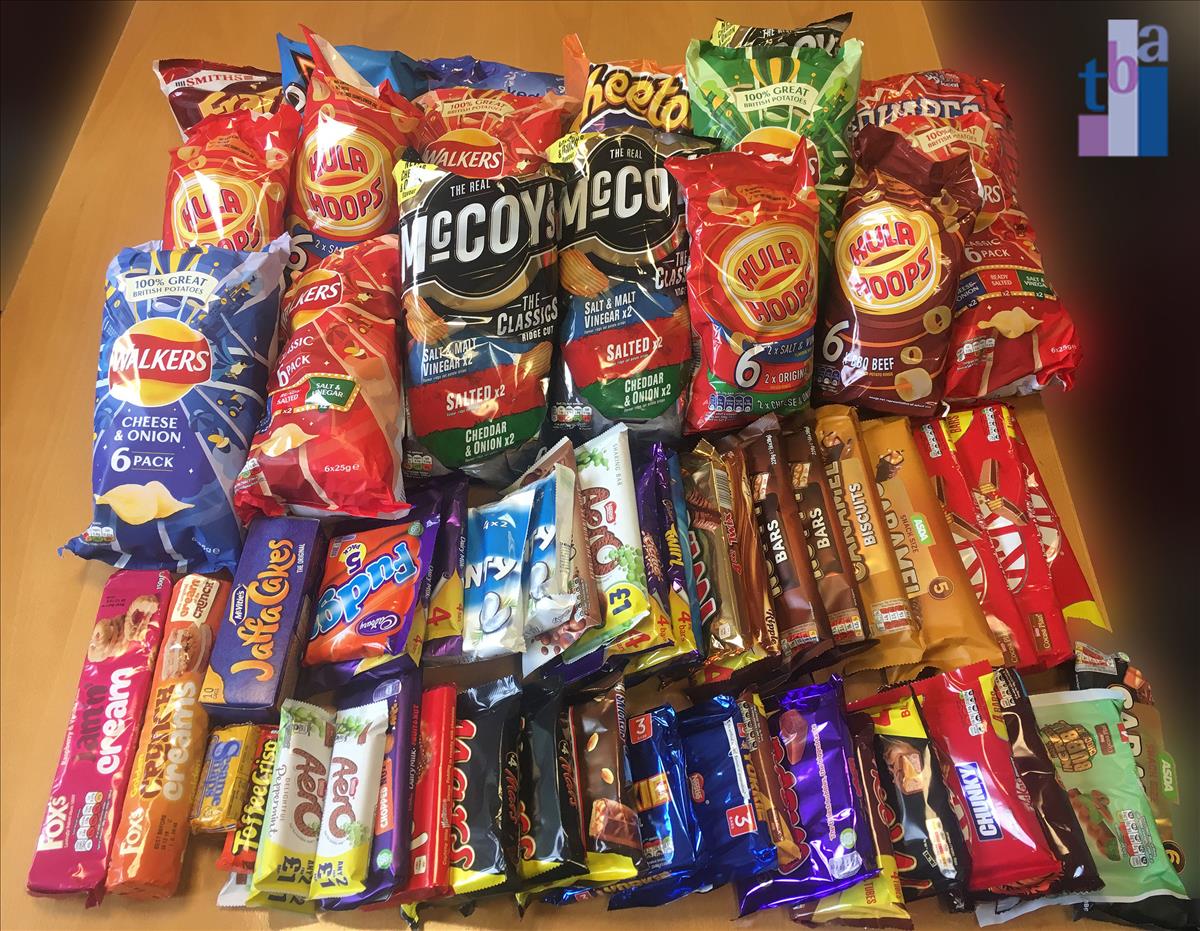 Mental Health Awareness Week
Mental Health Awareness week was 13th –17th May, we asked the staff for their thoughts on coping with stress or feeling under pressure. Elaine in Payroll provided these calming words: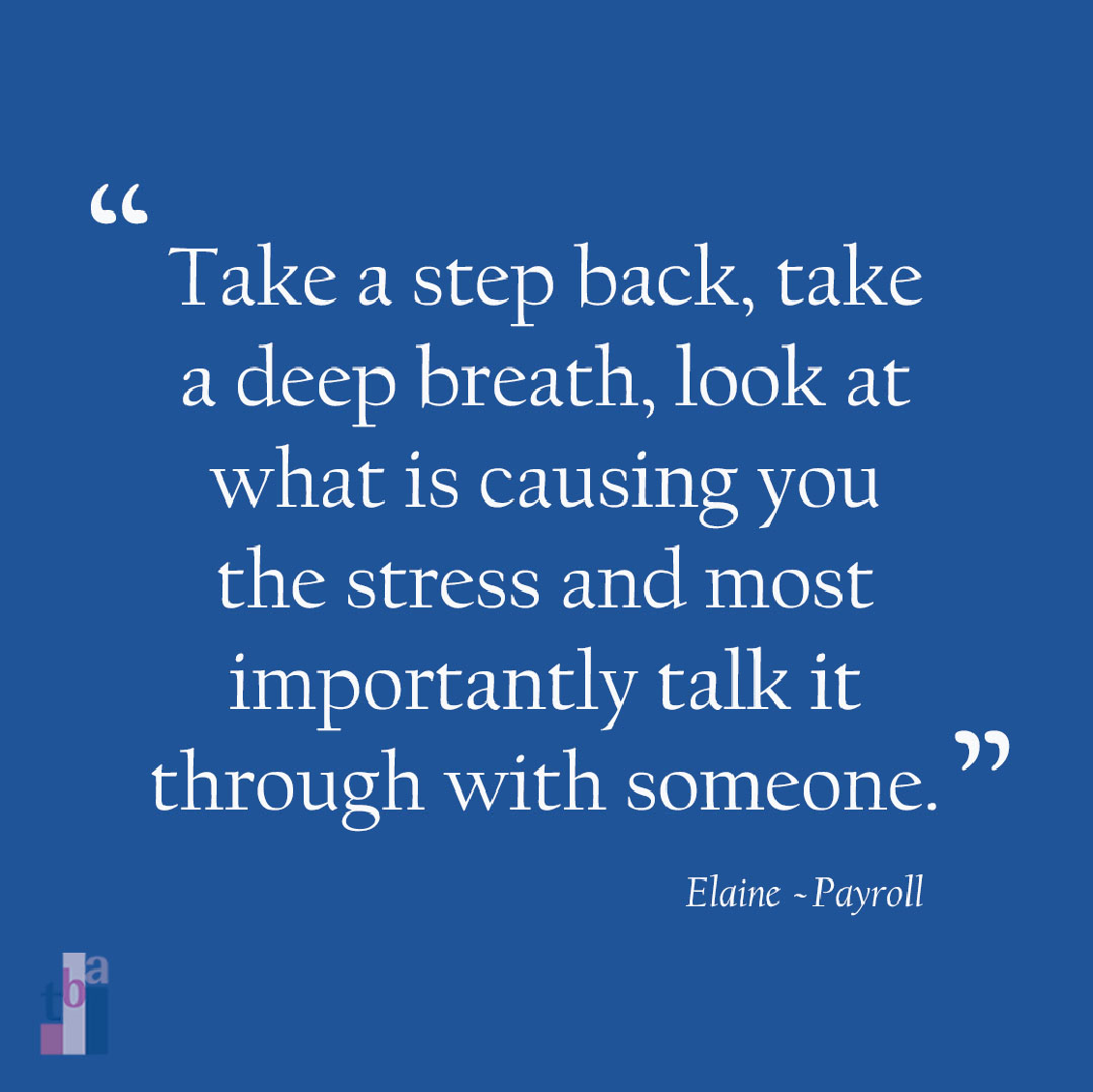 Lindsey in the Insolvency department also reminder us of the following quotes:

"Life isn't about waiting for the storm to pass, it's about learning to dance in the rain"
-
"Breathe. It's just a bad day, not a bad life"