Published: 24/02/2021
By Jane Price
If no remedial action is taken, an under-performing business can quickly slip into distress, entering what is sometimes known as 'the zone of insolvency'. Remember that this is a distress situation and not yet a crisis. At this stage it is far from certain a business is bound to fail or indeed bound to enter any formal insolvency process. If owners haven't acted to restructure or resolve potential problems, this is the time to do it. Having entered into a situation of distress, it is more likely than not that some external agency will be required for the business to survive and get back to performing as it should.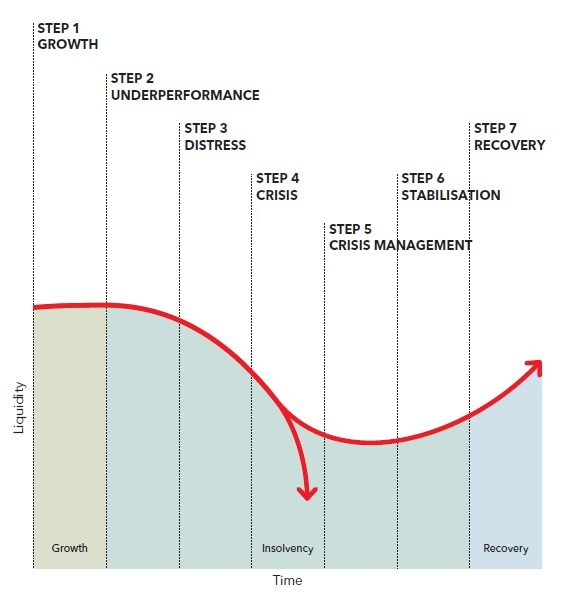 The earlier you spot the signs of distress in a business and start to take action, the better. The higher you are up the decline curve, the more time you have and the more assets and wherewithal you have to be able to make the changes necessary to save and turn the business around.
While it is almost impossible to act too early to save a business, it is very easy to leave it too late. This is a problem compounded by business owners being reluctant to contemplate assistance from an IP.
Taking advice sooner rather than later and speaking to a licensed IP can make all the difference. If you visit the IP at the last minute, such as you are defaulting on a HMRC Time to Pay arrangement or can't pay your wage bill or meet the demands of another creditor, it might be difficult for the IP to avoid a formal insolvency process.
The sooner you recognize the signs of distress and consult an IP, the more options the IP will be able to offer.
Call us for a no obligation, free chat to see what options may be available, call 020 8661 7878 or email
insolvency@turpinba.co.uk
to book in a call.