Published: 05/11/2020
By Jane Price
It may seem peculiar to think about business failure at a time of growth but there is evidence that the busiest times for insolvency practitioners are in periods of economic growth especially during recovery from recessions. Businesses that have struggled to make sales but have survived can find themselves inundated with orders. This can lead to a loss of financial discipline and liquidity issues as cash is sucked out of the business to fulfil orders well before payment is received.
The need to have sound financial disciplines in place is well documented, but it is less obvious how decisions made when a business is thriving can lead it into trouble. The seeds for failure are often planted in good times.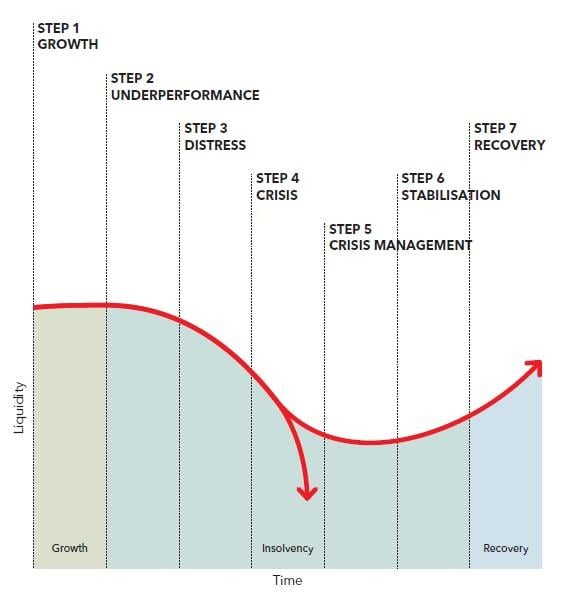 So, what are the signs to watch out for and how can a growing successful business be sure they are not storing up problems for the future?
One feature of successful businesses is accurate and up-to-date management information (MI). The need for this begins at launch when the founders identify their key success metrics.
To know a business is succeeding, those running it have to know the vital signs that allow them to monitor its health. For some that means daily MI, for others weekly, while for others monthly will be enough. Increasingly, monitoring is done in real time, with MI presented in a 'dashboard' that allows business owners to keep an eye on the essentials. Key factors to watch out for is cash flow, along with cash in the bank. Other factors include sales and purchase ledgers.
A common mistake is over-trading. This is when a business takes orders without considering its cash flow. If suppliers demand money on terms worse than customers pay on, or there are delays being paid, each order can lead to a worse short-term position. The same can happen if currency fluctuations catch a business out and it loses money on each sale. If protections and measures are not taken against this, a business will get into difficulties while seeming to thrive.
In these cases the gap has to be plugged, through credit, quicker payment, or another type of financial injection, such as debt or investment.
We are business turnaround specialists and always recommend getting advice sooner rather than later, so why not give us a call and see what options we may be able to offer you and your business.
Call us on 020 8661 7878 , email insolvency@turpinba.co.uk or fill out our contact form
here