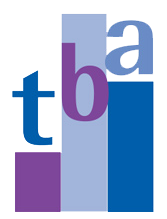 A brand new insolvency process aimed at company rescue.
As part of the Corporate Insolvency and Governance Bill 2020 a new restructuring procedure has been introduced to support viable companies who have encountered or are likely to encounter financial difficulties.

The new procedure enhances the very successful financial restructuring 'scheme of arrangement' procedure that has been around since the 19th century. However, despite its success for allowing creative ways to address a variety of financial challenges faced by struggling companies, it could be blocked by creditors regardless of the scheme being in the company's and creditors' best interests.

The new process now incorporates the cross class cram down rule (CCCD), which is used in a number of other jurisdictions (such as the US chapter 11 model).

The CCCD rule allows a degree of flexibility and affects all classes of creditors. Voting takes place as usual. If one class does not achieve the 75% threshold CCCD can be triggered and bind all creditors (those for and against the scheme) to the plan and stop it from being blocked.

The Court can sanction any rescue plan if certain necessary conditions are met and found to be fair and in the best interest of the company and it's creditors. These conditions are:

That none of the dissenting class would be worse off under the plan than under the "relevant alternative". The relevant alternative is whatever the court considers (on evidence) would most likely occur to the company if the plan were not sanctioned.
That a class of creditors representing 75% in value who will receive payment under the plan or who have a genuine economic interest in the relevant alternative – have voted in favour of the plan.
For an in depth look at the Restructuring plan please visit
https://www.gov.uk/government/publications/corporate-insolvency-and-governance-bill-2020-factsheets/restructuring-plan